NOVALIMA ANNOUNCES NEW ALBUM AND INTERNATIONAL TOUR
The pioneering Afro-Peruvian sound system NOVALIMA celebrates their 15th anniversary with Ch'usay, a new release on Brooklyn's Wonderwheel Recordings, an international tour launching in July.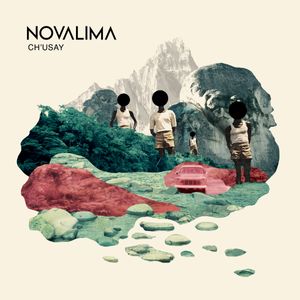 June 2018 - From their humble start, file-sharing musical ideas and producing their first album in separate countries during the dawn of the internet, Novalima is now a live musical force revered worldwide for breaking boundaries and uniting seemingly irreconcilable genres, communities, and generations. They have created an inspiring movement and revolutionized the music scene in their native Peru by bridging a longstanding divide between the mainstream and the minority Afro-Peruvian community, who have struggled against discrimination and cultural dissolution for generations.
Over the last two years, Novalima created their newest offering, Ch'usay to be released September 13th on Wonderwheel Recording. The album's name (voyage in Quechua, the language of the Incas) signals Novalima's latest musical exploration, ancient sounds and instruments from the Andes and the Amazons.This time around, Novalima goes one step further to enrich their sound by collaborating with new generations of local artists from the peruvian music scene. The album also has offerings from global artists such as Esteban Copete (Colombian Marimba master) and Kumar (Cuban rapper based in Barcelona).
PRESS PHOTOS:


To download high resolution images, click photo and save as.
ARTS & LOGO:


For high resolution images, click link to load in a new window, or right-click and save target as.